Writing about sadness and grief is not easy or some thing I am comfortable with. I usually keep so much of that inside. For the past two and a half years my sister and I watched our mother slowly loose her strength and health and ultimately her life in August. We thought we had more time with her. Several boxes of crochet magazines we were looking at in July and August are still sitting in the living room. The magazines are laying there in stacks just the same way we put them when we were all together. I asked my sister if we could leave them there as the last we sort through. It's a way to keep her close. I already have a hard time hearing her voice and I'm afraid I won't be able to remember the sound of her voice at all.
Since August, my sister and I have spent time together every week, going through Mom's things, talking, reminiscing, crying. Not really wanting to sort her belongings but not able to bear to keep them either. There is so much joy mingled with this great sadness. Memories and even more emotions emerge when coming across a book or a paper, a photograph, a school paper, a note in her handwriting, a treasured trinket, a crochet doily. Each placed in a box to look at later, knowing it is something she would want us to have and keep. Parts of our hearts and lives are being sorted and stored. Now, we are finally getting closer to being through the last of her things BUT closer to the moment when the completed task reminds us fully that she is gone, no longer with us. The boxes are closed with a heavy feeling.
My Mom loved to crochet and was very talented; she designed some of her own patterns. She had lots of yarn skeins and yarn scraps. So, I've decided to keep some of her yarn out and start an on-going-as-time-allows "autumn" crochet project. It's going to be a Granny Square project of sorts, using some of the earthy, autumn colored yarn. I'm not exactly sure what I will make yet but it will be in honor and memory of my Mom, a thread from her to those of us who remain. This is the beginning of my "Autumn Leaves" project:
It reflects some of the color of the leaves from a tree on my street in the neighborhood this season: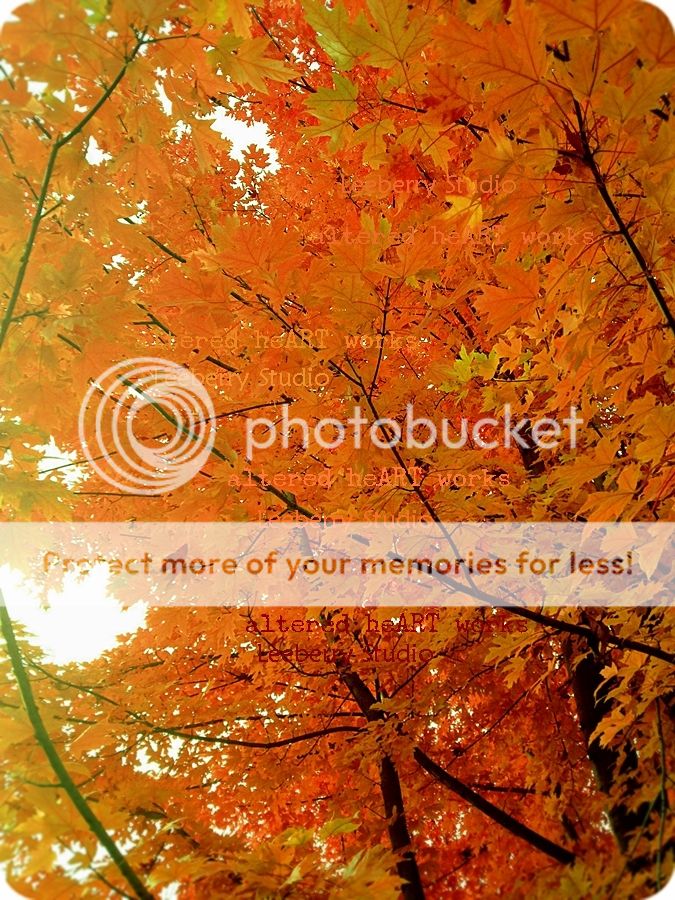 "Autumn is a second spring when every leaf is a flower."
~Albert Camus~